The Center for Medicinal Cannabis today announced the appointment of Professor Trevor Jones CBE to the role of Chief Scientific Advisor (CSA).
Professor Jones is well known internationally for his activities in the pharmaceutical industry, biotech industry and academia.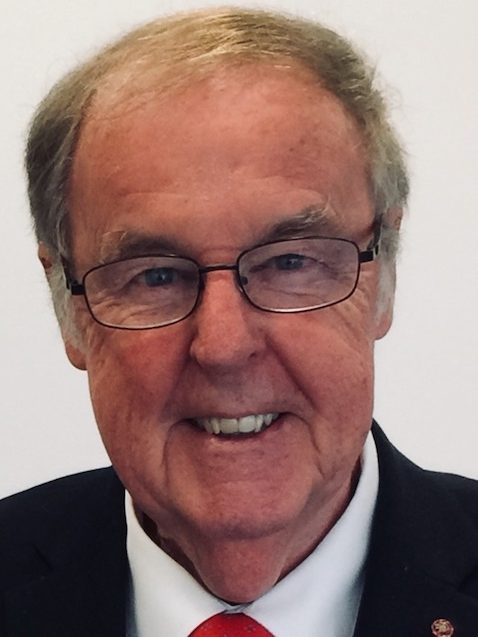 His extensive resume includes, Board Director for Research & Development at The Wellcome Foundation Ltd (Wellcome plc), Director General of the The Association of the British Pharmaceutical Industry (ABPI), Vice Chair of King's College London Council and a Commissioner at the World Health Organisation (WHO).
He has served as Director on a number of pharmaceutical company Boards internationally and advised governments in the UK and abroad. He holds multiple honorary degrees from Universities around the world. He has published more than 150 papers and is on the editorial board of several journals.
In this newly created role Professor Jones will offer advice to the CMC, its members and team of scientific experts. As CSA he will play a key engagement role in negotiations with Ministers and Shadow Ministers, senior government officials, and key regulatory stakeholders including the Medicines and Healthcare products Regulatory Agency (MHRA) and the Care Quality Commission (CQC).
"This is a vital time for the medicinal cannabis sector in the UK. There remains enormous clinical potential as yet to be unleashed in cannabinoid medicine. To realise these opportunities the new industry players need to work constructively and intelligently with government, regulatory bodies and the wider clinical stakeholder community. I am delighted to be able to bring my experience and learning to this role advising the CMC."
Professor Trevor Jones CBE
"The essential foundations of the UK medicinal cannabis sector have been laid, but the trajectory of the industry remains uncertain. Professor Jones brings a unique set of the required skills to the task in hand. He has a lifetime's experience in the pharmaceutical sector, a decade long industry leader at The Association of the British Pharmaceutical Industry (ABPI) and impeccable connections across government and the medical world here and overseas. We are thrilled to have access to his wisdom, insights and counsel."
Steve Moore, Founder The Centre for Medicinal Cannabis